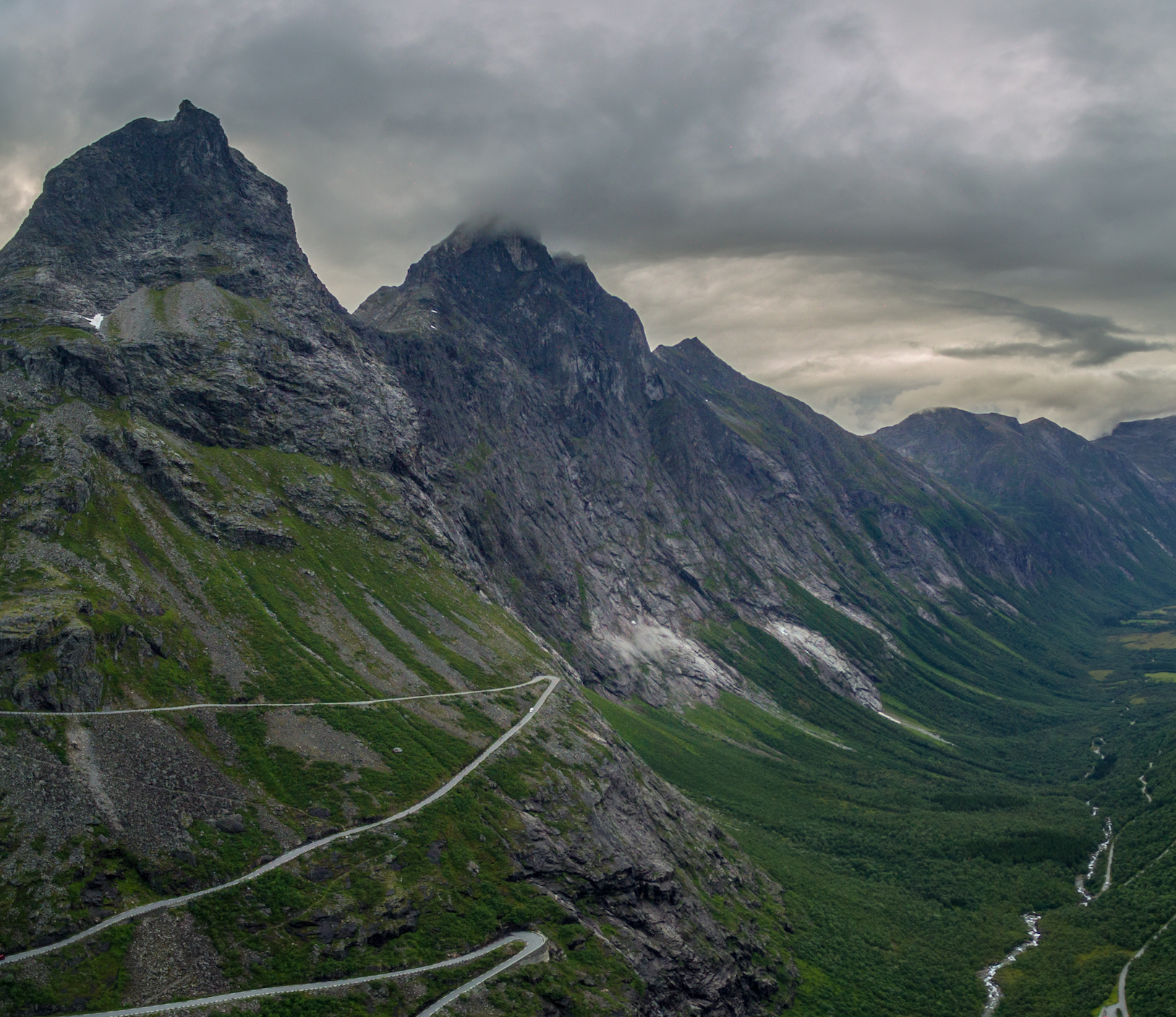 Norway - August 21-27 2018
THE TRIP of a lifetime
This summer, I'm taking 10 adventure minded travelers to see my favorite place on earth. We will venture deep into the fjords making stops at:
Ålesund
Geirangerfjord
The Swing Location (Hjørundfjord)
Trollstigen
Stranda Mountain
This is a trip aimed at the adventurous soul. It will naturally draw creatives, students and photographers, but we love mixing in all types of people and all ages. Come one, come all!
Our main goal is to create a trip that surrounds travelers with wonder and beauty in a way that wakes up the dreams deep inside of people. We will spend the week traveling around the region taking in the sites and sounds of fjord Norway while taking time in between to reflect and dream as we explore together.
The trip is staffed by professional photographers so bring your cameras and if you have any questions about how your gear works, we are available to help on the spot or do portfolio reviews for the photographers among the group.
INFO
Location: Ålesund, Norway (AES)
DATES: August 21-27 2018 (6 nights/7 days)
COST: TO BE ANNOUNCED April
FAQ
How should we dress?
Bring warm layers with options for rain, and sunshine. A warm sunny day in Ålesund is around 80ºF (26ºC), and a typical cloudy/windy day might be more like 55-65ºF (12-18ºC). There is always a real chance we will encounter rain so be sure to read the note below regarding the rain possibilities.
As far as what type of clothing gear you'll want on the mountains, hiking gear is great, but not required since we won't be climbing anything that takes longer than 20 min to get up. Most places we will go are accessible by car, with 5-15 min walking/light hiking from there. Bringing a rain jacket, reliable boots/shoes is a great idea. You may even want waterproof shoes incase you'd like to venture off the main paths and go a bit out into nature. It's pretty typical for the Norwegian forests and nature to be a bit damp/wet from the summer rains, so be sure to keep that in mind as you plan your clothes.
A note about the weather:
The magically moody coast of Norway is an incredible place geographically and with that comes the wild and untamed coastal weather we know and love from the region.
While we hope for the best conditions possible for our time together, we want to be clear with our participants that there is a chance we will be shooting in windy/rainy conditions at times. So please come prepared with rain jackets, etc as mentioned above. We will be monitoring the weather daily and taking our excursions based upon local weather conditions in the region. We'll do our best to navigate any rainy weather, but there may be times we venture out into it! So please stay flexible and open minded for the duration of the trip and we promise to do our best to set you up for some amazing experiences along the way!
Where will we be staying?
We will be staying in a luxury cabin, as well as some cozy, traditional Norwegian lodge/homes and a reputable hotel along the way. No bedding required.
Curious about flight costs to Ålesund?
Norwegian Airlines offers extremely low-cost flights from several major US airports including Chicago, NY, San Francisco, Orlando and LA. Current prices for the summer average from $200-350 each way to Oslo. Just add on a 45 min flight to Ålesund (AES) for an average cost of $50-75 each. way.
Deposit & Cost Info:
Once our trip cost is announced, a 30% deposit is required to reserve your place. You can pay via Paypal (international) or CashApp (US citizens only).
The remaining balance is due 2 weeks prior to the adventure trip date. If you are unable to come, and need to cancel, you must find a replacement and deposit fees will transfer over. Otherwise the deposit is non-refundable.
Not Included: Travel Insurance (highly recommended - click here), 5 dinners, extra snacks, alcoholic beverages, flights, airport transfers, etc.
Please note: we've worked hard to keep our trip cost to a minimum this year but would like to mention that Norway is a higher cost of living nation. Please take this into consideration when planning extra costs such as dinners, alcoholic beverages etc.
Click here for pricing examples.
"I visited Norway for the first time in the summer of 2006. Instagram wasn't a thing yet, Frozen wasn't out yet, and most people, including myself, barely had any grid for where Norway was on the map!
When I landed in Ålesund, I walked into what felt like a dream world of endless summer light and other-worldy wonder every where I turned. Something in me had come alive. Something that had been sleeping my whole life. This was Heaven on earth."
Now, 12 years later, I have spent countless trips visiting Norway-- and have also lived there for 3.5 years. Norway has changed my life through and through. The people, the landscape, the culture. All of it.
But don't take my word for it. Come see for yourself!"
-Michaela